Michael Theodore – President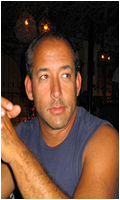 Born: March 6 in Los Angeles, California
Family: Married, with a twin sister and a son.
Michael has owned property in Cabo San Lucas since 1993 and has been renting villas in Cabo San Lucas since 1996. His goal is to provide a quality villa experience for all of his guests, as well as a stable and comfortable work environment for Casa Theodore, Inc. employees. Please feel free to contact Michael directly with any suggestions or concerns you might have.
Contact: This email address is being protected from spambots. You need JavaScript enabled to view it.