BEANS RANCHEROS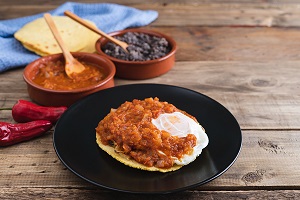 INGREDIENTS:
• 500 Gram Beans
• 3 Cups Water
• 3 Tomaotes (Cubed)
• 1/2 Cup Onion (Chopped)
• 1/4 Cup Cilantro (Chopped)
• Salt to Taste
INSTRUCTIONS:
1. Add washed beans to pot of water; add salt and oil.
2. Let boil until beans are soft, between 1-1 1/2 hours.
3. In a seperate bowl, mix the onion, tomato, & cilantro.
4. Once the beans are cooked, add mixture and boil for an additional 5 minutes.
5. Salt to taste and serve.